A CONSCIOUS LIVING PRACTICE FOR TODAY – JANUARY 12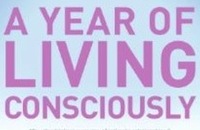 No man can reveal to you aught but that which already lies half asleep in the dawning of your knowledge. — Kahlil Gibran
HONORING YOUR ROOTS
Honor your roots of the past, the truths and experiences that form your history—that about you that is rooted deep in the heart of life. Honor your branches, the dancing, breathing, living testimony to your openness to growth and change. Even though you may wish to let go of parts of you, especially parts of your past, the only things to be released are behaviors; your history and memories cannot be released. They are in you and of you as certainly as your heart, and you would be wise to recognize their permanence. This is not to say that you must allow your past to rule you. Instead, you must learn to be ever vigilant in order to honor your past and yet keep it from being your present or determining your future. For example, many people struggle in relationship with their parents. In working through my own parental issues, and in helping many others do the same, I have learned that what heals me is to honor my feelings about my parents—whether deep pain or deep gratitude—at the same time that I honor my parents themselves, just as they are. By doing so, I nourish the deep roots of myself and the roots of those who have nourished me.
A CONSCIOUS LIVING PRACTICE FOR TODAY – JANUARY 12
What is in you, like the willow tree, that is you and cannot be lived without?
Think of one word that you often use to describe yourself.
Say the word out loud, letting yourself hear it, feel it—know what it means to you. Embrace the word as you say it and as you let yourself know it. Accept your powerful nature, your stability; embrace the part of you that stands tall and unmoved by the winds of change—and embrace with equal acceptance the part of you that sways in the breeze and leans toward the sun, seeking the growth and change that the motion and warmth are sure to bring.
Purchase "A Year of Living Consciously" by clicking the cover below: