A CONSCIOUS LIVING PRACTICE FOR TODAY – JANUARY 14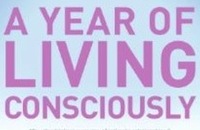 For all men have one entrance into life…
— The Apocrypha
REBIRTH
For years I have worked with individuals who had issues dating back to birth, and even to the prenatal stage of life. A birth or pre-birth trauma can color your experience throughout life unless it is brought to consciousness and dealt with lovingly and acceptingly. There are literal manifestations of birth trauma; for instance, someone who was trapped in the birth canal, with panic swirling around the mother just beyond his reach, might experience claustrophobia. Someone else may have a more figurative manifestation of birth trauma; an unwanted child may struggle moment by moment through her life to trust that another truly loves and cherishes her.
For Christians, Easter represents a rebirth—the day that Christ returned to the living, having been allowed to raise himself up from his grave. For non-Christians, this concept may seem odd or questionable. Whatever your beliefs, however, on this day, as many people celebrate a second chance, you can celebrate the same—a second chance to be humbled by your own humanity, by the opportunity and grace that allow you to be imperfect and still loved and loving.
A CONSCIOUS LIVING PRACTICE FOR TODAY – JANUARY 14
Take yourself back to the moment of your birth. Imagine the darkness and then the flooding light; the peaceful, rhythmic sounds of the womb and then the loud, living sounds that greeted you upon your birth. Breathe slowly and deeply as you allow yourself to be reborn. Today, your birth is a cause for only celebration, for only love and warmth and acceptance and joy. There are no questions at your birth, no ambivalence, only joyful celebration. You are right to be born, and you have a right to be born. Know this today.
Purchase "A Year of Living Consciously" by clicking the cover below: