A CONSCIOUS LIVING PRACTICE FOR TODAY – JANUARY 17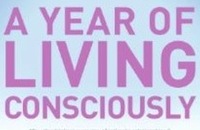 If you cannot find it in your own body, where will you wander in search of it?
— The Upanishads
YOUR LIVING BODY OF WISDOM
You may marvel at the Taj Mahal or the Great Pyramids, but every day you walk around in a miracle—your own body—that makes those stone wonders pale by comparison. Your body is a wealth of wisdom and a genuine source of enlightenment…when you remember to listen to it. Yet the tendency is to focus on the things that are wrong with your body and to forget to appreciate it for the miracle it is. This is like visiting the Pyramids and focusing on missing chips. Your mind soaks up images all day long, from billboards, television, and magazines. During the course of only one day you may be exposed to several hundred food advertisements without even realizing it. This bombardment of images can make it difficult to listen to your body, to find out, for example, what your body really wants to eat. By the end of a typical day, you may have spent ten steady minutes having images beamed into your head. At least spend the equivalent amount of time listening to your body.
A CONSCIOUS LIVING PRACTICE FOR TODAY – JANUARY 17
Take a moment right now to honor your body. Give it a moment of silent appreciation for all these years of service.
Ask your body, "What could I do for you today to show I love you?"
Purchase "A Year of Living Consciously" by clicking the cover below: