A CONSCIOUS LIVING PRACTICE FOR TODAY – JANUARY 18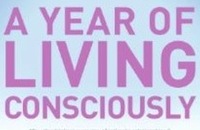 Boldness has genius, power, magic in it.
— Goethe
THE BOLD STEP OF COMMITMENT
Conscious commitment begins the process of positive change. For example, many people had thought about the civil rights movement in the South, but Martin Luther King made a conscious commitment to it. Then, change happened. Many people had thought about going to the moon, but John F. Kennedy made a conscious commitment to getting someone there, feet bouncing on the rocky ground. Once the commitment was made, change happened. I have watched this work on levels both small and grand on a more personal level, as my students and friends have made intentions in life—and have then made those intentions flower and take root.
In your journey of conscious living, begin by making commitments to yourself. Then, change happens.
A CONSCIOUS LIVING PRACTICE FOR TODAY – JANUARY 18
Take a few moments in front of the mirror to say these commitments out loud:
First, commit to self-knowledge: I commit to knowing myself authentically and completely.
Then, commit to speaking the truth: I commit to expressing myself authentically.
Third, take a stand for integrity: I commit to acknowledging my feelings, taking responsibility for all my actions, and keeping all my agreements.
Finally, take a stand for your creativity: I commit to the full embrace and expression of my creativity, and to being a catalyst for the creativity of others.
Purchase "A Year of Living Consciously" by clicking the cover below: