A CONSCIOUS LIVING PRACTICE FOR TODAY – JANUARY 22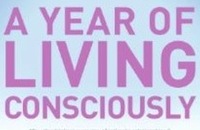 If heaven made him, earth can find some use for him. — Chinese proverb
CONSCIOUS LISTENING
One of the most powerful things you can do on any day is to listen consciously. Begin by examining the intentions behind your listening. Some people listen to find fault with what the speaker is saying. Others listen with a "What's in it for me?" intention, while many listen to rebut, argue, or debate. Conscious listening is based on a different set of intentions. Your first intention is to make sure you understand exactly what the other person is saying. Call this "listening for accuracy." A second intention is to resonate with the emotion, if any, under the words. Call this intention "listening for feeling." If the person is angry, for example, your best move is to resonate with the emotion and draw it out so you can understand it. People deeply want to be heard. Seldom do they want advice or opinions or debate. Imagine a world in which people actually listened to each other! To help create such a world, pause often throughout the day to do the following practice.
A CONSCIOUS LIVING PRACTICE FOR TODAY – JANUARY 22
When people speak to you today, make a concerted effort to listen for accuracy and emotion. Use phrases like "If I understand you correctly, you're saying_____" and "It sounds like you felt_____ (hurt or sad or angry, for instance)." Avoid giving opinions and advice—instead, see if you can listen so intently that people bring forth their own wisdom.
Purchase "A Year of Living Consciously" by clicking the cover below: