A CONSCIOUS LIVING PRACTICE FOR TODAY – JANUARY 23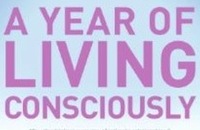 Truth always originates in a minority of one.
— Will Durant
COMMITMENT
I commit to revealing rather than concealing.
I often say that failing to keep an agreement plus telling a dang good story does not equal keeping an agreement, and yet look how frequently humans do that very thing, as if we are more clever than the person we are trying to fool—the self. That can't be! If you are clever enough to come up with the lie to cover the commitment that hasn't been honored, you're clever enough to catch yourself in the lie. Listen to your body.
Why not short-circuit the whole messy business of self-delusion and take the straight, clear, clean path of truth-telling? Finding your way down the path is more simple than you may think. Take the step of listening to yourself—to the rattles of deception or to the soothing, whispering winds of truth—and you're on your way home.
A CONSCIOUS LIVING PRACTICE FOR TODAY – JANUARY 23
Think back on an instance when you wanted to share a secret about yourself with your partner but did not do so. Perhaps at the time you told yourself that you were protecting your partner from the truth. Now it is time to tell yourself the truth: The one you were protecting was you, no one else. Walk yourself back through the memory, imagining the outcome if you had told the truth.
When you find yourself in a similar conflict again, cut to the core of why you hide yourself, and prepare for the whole truth. In the world of relationship, lies and secrets are self-defense strategies rather than kindnesses to others, and in the end they always result in distance and entanglement.
Purchase "A Year of Living Consciously" by clicking the cover below: