A CONSCIOUS LIVING PRACTICE FOR TODAY – JANUARY 24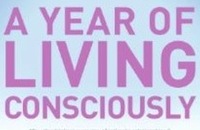 Energy is the only life and is from the Body, and Reason is the bound or outward circumference of Energy. — William Blake, The Marriage of Heaven and Hell at the Level of the Soul
The way to get started on the path of the conscious heart is to make a commitment at the level of the soul. It must be something you really want, and you must find your pockets of resistance and deal with them. On your journey to the center of your heart, you make a conscious decision to hold nothing back. Visualize this as the alcoholic who professes a desire to quit drinking but keeps a bottle stashed somewhere, just in case. You must make this special commitment at your very core if you are to arrive safely at the goal: the transformation of yourself intrapersonally and interpersonally. A theory will not change you or rediscover you. Only commitment will, but it must be deep and focused and intentional.
A CONSCIOUS LIVING PRACTICE FOR TODAY – JANUARY 24
Ask yourself, "What keeps me from journeying on the path of the conscious heart?" When you can move quickly from the frozen wasteland of emotional distance to the warmth of a loving embrace, that's a miracle.
Purchase "A Year of Living Consciously" by clicking the cover below: