A CONSCIOUS LIVING PRACTICE FOR TODAY – JANUARY 25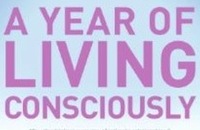 My religion is very simple—my religion is kindness. — The Dalai Lama
TO THY SELF BE…KIND
The first place to mount a campaign of kindness is inside your own mind and heart. Many of you treat yourself with such criticism and contempt that it is hardly surprising that it spills over onto others. Laura writes: I remember a night spent working on homework with my son not so long ago. He was having trouble in school, and his math struggles mirrored ones I'd had when I was around his age. As he struggled to do the work, I heard him mutter, "I'm so stupid." I felt as if I'd been punched in the belly, hearing my own child, the heart of my heart, speak of himself so contemptuously. My gut response was to argue with him ("No, you're not!!") and move on with the assignment, but I caught myself. Instead, we put the work aside for a few moments and I shared my own early math struggles with him, and then we talked about how to love ourselves when we feel least lovable.
Begin a kindness campaign today, starting with your body. Ask yourself: How could I be kind to my body today? Then extend your campaign to your emotions: How could I be kind to my feelings today? Finally, go beyond your own skin with the question: If my religion were kindness, how could I practice my religion with others today?
A CONSCIOUS LIVING PRACTICE FOR TODAY – JANUARY 25
Pause ten seconds right now and sense how kindness feels inside you. What does it feel like to be kind? Now picture someone with whom you are likely to interact today. While thinking of that person, imagine surrounding him or her with kindness. Imagine beaming kindness at that person.
If you have time, call to mind several other people with whom you're likely to come into contact today. Surround them with kindness. Then find out what happens when you see them in person.
Purchase "A Year of Living Consciously" by clicking the cover below: