A CONSCIOUS LIVING PRACTICE FOR TODAY – JANUARY 29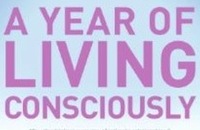 THE FINE ART OF AGREEMENTS
One of the skills of conscious living is making and keeping your agreements. Not keeping agreements you make—and making agreements you don't intend to keep—drains energy and detracts from the forward progress of your life. You end up spending so much time handling broken agreements that you don't have creative energy left for successful living. The clear analogy, and one most of you recognize, is with a lie. Think about the energy required to develop and maintain the subterfuge necessary to support a lie. First, the lie itself: Is it believable? Is your body telling the same story that is coming from your lips? And then the world: Are you managing the world in such a way as to be certain that your lie is not exposed? Lying is hard work, and worse, unproductive.
The bare essentials: Think carefully before you make an agreement. Make only agreements you really want to make. Scrupulously keep the ones you make. If you need to change one, do it promptly and consciously, and be willing to listen to others' feelings about your change to the agreement.
A CONSCIOUS LIVING PRACTICE FOR TODAY – JANUARY 29
Make a list of the agreements you've broken or changed over the past week. Go to each person and say, "I want to acknowledge that I broke an agreement with you. I'd like to know if you need or want anything from me about that."
If making a list seems daunting, just think of one agreement you've broken and make amends with that one person. I predict that you will be amazed at the amount of creative energy you'll recover from the interaction.
Purchase "A Year of Living Consciously" by clicking the cover below: