A CONSCIOUS LIVING PRACTICE FOR TODAY – JANUARY 31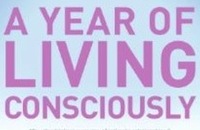 The greatest griefs are those we call ourselves. — Sophocles
POWERFUL LESSONS
If we're paying attention, we can learn the most powerful lessons easily and comfortably. If we're not paying attention, we seem to require the same lessons to be administered "the hard way."
Here's an example: I once had the opportunity to hear a speech by a personnel executive who had hired and fired thousands of people in his life. He said something that made my ears stand to attention: It was his experience that being fired was one of the best things that could happen to a person. He had followed the careers of thousands of people who had been fired, and he had never seen anybody who'd been harmed by it. Thinking I'd misheard him, I sought him out afterward to answer some of my questions. He elaborated that when people get fired, they're forced to wake up. He had been surprised to find that people tend to get the message. Following the firing, they change careers or go back to school, or pursue the dream they've been putting off, or embark on any number of new paths. Probably, he said, being fired gives people impetus to do what they've wanted to do all along.
My own experience fits his exactly. I've been fired from one job in my career. I hated the place I was working and the petty tyrant who ran the agency. Being fired inspired me to go back to graduate school to get my Ph.D., a move I'd been putting off because I thought I couldn't afford it. I made the decision to go, and right away I found the money to do it.
A CONSCIOUS LIVING PRACTICE FOR TODAY – JANUARY 31
Ask yourself a few key questions: Are there dreams you're putting off? Decisions you need to make? Paths you ought to be following? Are you waiting for life to teach you "the hard way," or are you open to learning easefully?
Purchase "A Year of Living Consciously" by clicking the cover below: