A CONSCIOUS LIVING PRACTICE FOR TODAY – JANUARY 6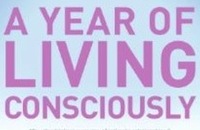 It seems so natural and easy now to love myself. How did I ever make it so hard?
— Gay Hendricks
NATURAL AND EASY
Those "safe," protected places you create around your heart—the ones designed so that no can hurt you—have one fatal flaw: if no one can hurt you, no one can touch you, either. In the real world of conscious relationships, no one and everyone is safe. The paradox? In a conscious, committed, and honest relationship, you put your heart out into the thick tangle of the truth, and the possibility certainly exists that your heart may end up bruised and battered. A friend who is a hospice worker gave me a powerful example of this point: in sitting with more than a hundred people as they died, she said she'd not even once heard a dying person talk about love not received…but dozens of her patients had expressed regret about love not given. So, while you may—and, in fact, you are likely to—sometimes experience pain as the result of your new connectedness, you will also have the opportunity time and again to experience soaring joy and a degree of good feeling that may well seem unimaginable to the person with the hiding heart.
A CONSCIOUS LIVING PRACTICE FOR TODAY – JANUARY 6
Imagine your secrets and your untruths as something dark, and your truth as light and sun-filled, airy and clean. Close your eyes and breathe. As you exhale slowly, breathe out the dark secrets and untruths that clog the pores of your body; as you slowly and deeply inhale, breathe in the pure, light truth that is yours. Feel the sensations in your body as you breathe and allow a sense of lightness and good feeling to take you over, telling you that you are at peace with and centered in truth. Return yourself to the physicality of good feeling by focusing on these feelings when you feel yourself wandering from the conscious path.
Purchase "A Year of Living Consciously" by clicking the cover below: