A CONSCIOUS LIVING PRACTICE FOR TODAY – JANUARY 9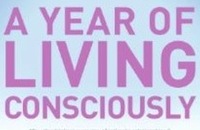 All human unhappiness comes from not facing reality squarely, exactly as it is.
— Buddha
ELIMINATING UNNECESSARY TENSION
The journey of living consciously gets smoother the moment you learn a simple principle, one that may take a lifetime to master. The principle is this: Stress and tension are caused not by the events of life itself but by avoiding four required responses to the events. The more you avoid the four required responses, the more tension builds up, not only in your body but in the body of organizations, too. Tension builds first when you don't face or accept the reality of a situation. The key to effective action is to accept things first exactly as they are. Tension continues to build when you avoid making choices, and reaches its peak when you avoid taking action. For example, if you have a relationship conflict, tension will build until you make two key moves, facing and accepting that there is a problem. Once that has been faced and accepted, you can choose a path of action and make appropriate steps. Few of you would drive a car with a flat back tire for months or years—the tension would drive you to distraction. Unfortunately, I have seen people avoid facing a problem for years, a problem that could have been faced and dealt with in a matter of minutes.
A CONSCIOUS LIVING PRACTICE FOR TODAY – JANUARY 9
Take a moment today to ask yourself a key question: "Is there anything in my life I'm avoiding facing and accepting?" If you think of something, pause and deal with it directly. Take a moment now to accept it, just as it is.
Purchase "A Year of Living Consciously" by clicking the cover below: