A CONSCIOUS LIVING PRACTICE FOR TODAY – JULY 10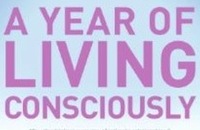 Make yourself necessary to somebody.
— Ralph Waldo Emerson
AT HOME IN RELATIONSHIP
Are you at home in relationship? It is hardly uncommon for humans to move toward intimacy with others and then to back away. Fear of being known is so often the problem; you do not fear knowing another, but to let someone inside of your heart is to risk being seen as you truly are. I sometimes manage to convince myself that only I know the secrets that lie on the dark side of my heart, and the shadows there make the secrets seem frightening. Bring your secrets out into the light of day and examine them. Are they so bad? It is a form of arrogance to assume that your own secrets and thoughts are so much more weighty and dark than the secrets others hold. Be humble and know that we all are sometimes lonely, childish, selfish, petty, that we all hold onto bitterness some days as if it will keep us from drowning. The truth: every secret you hold has been held by someone else before. The truth becomes the truth when you acknowledge it and let it come out from its hiding place under your heart.
A CONSCIOUS LIVING PRACTICE FOR TODAY – JULY 10
Go to a secret you have long held in your heart. It may be something you've said or done, or a feeling you've had about yourself.
What quality of mine got me into this trouble to begin with? Boil this down to its essence; if you can't say it in less than ten seconds, you're not at the essence yet.
Find the flip side of what you just identified. What about the quality has been a gift to you and to others in a different context?
Purchase "A Year of Living Consciously" by clicking the cover below: