A CONSCIOUS LIVING PRACTICE FOR TODAY – JULY 11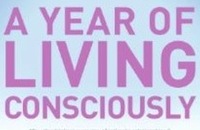 The more you know yourself, the more you will forgive yourself.
— Confucius
THE ACT OF A LIFETIME
If you're like the rest of us, as you grew up you found that some acts worked and some didn't. In your family, being a smart kid may have worked, while in another family a rough-and-tumble act may have gotten recognition. One teacher may have let you get away with being class clown, while another may have punished it so severely you didn't try it there. By the time you got into your teens, you had a well-established repertoire of routines that made up your personality. Adult life has a surprise for you, though: the very acts that enabled you to get recognition and avoid pain growing up become the same acts that you need to shed if you are to recover your authentic self.
There is a further surprise: you can't get rid of your acts by making them wrong. They can only be transcended by seeing them as they are—just acts—and giving them the love they need. As soon as you do that, they begin to recede in importance, replaced by your essence-self. When this happens, you can celebrate your real birthday.
A CONSCIOUS LIVING PRACTICE FOR TODAY – JULY 11
Take a moment right now to accept all the acts you play. Accept them just as you accept the time of day right now. As you move through the day, notice your various acts as they unfold. Accept and love them as they are.
Purchase "A Year of Living Consciously" by clicking the cover below: