A CONSCIOUS LIVING PRACTICE FOR TODAY – JULY 12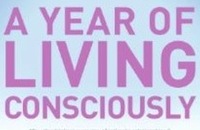 Everything's possible with a willing mind.
— Anonymous
THE ART OF THE WILLINGNESS QUESTION
Learning to ask "willingness questions" can revolutionize your communications. A willingness question is a question you ask to open up a willingness on another person's part. For example, you might ask a friend, "Would you like to hear something I'm feeling right now?" or "Would you like some feedback on your article?" Many people make the mistake of charging ahead into an impactful communication without first finding out if it will fall on a receptive ear. Then they get hurt or angry when the other person doesn't receive the communication well. A willingness question can eliminate this problem.
Here are a few other examples:
Would you like some advice on that?
Would you like to hear an opinion I have on that?
Would you like some information I know about that?
Always be prepared for the other person to say no. That's their right. Then you can say maybe later or okay. Chances are they'll say yes, though, and this clears the way for your communication. You still can't predict how they'll receive it, of course, but at least you've made the effort to make sure they want to receive it.
A CONSCIOUS LIVING PRACTICE FOR TODAY – JULY 12
Before you share your feelings, insights, or advice today, ask people if they want these communications. Ask willingness questions.
Purchase "A Year of Living Consciously" by clicking the cover below: