A CONSCIOUS LIVING PRACTICE FOR TODAY – JULY 14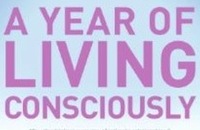 This is what knowledge really is: it is finding out something for oneself with pain, with joy, with exultancy, with labor, and with all the little ticking, breathing moments of our lives, until it is ours as that only is ours which is rooted in the structure of our lives.
— Thomas Wolfe
BEING BORN
If you have given birth to a child or have been present at a birth, you may know that first there is a stirring as the child prepares to make her journey. No one claims to know for sure what starts the birth process; scientists propose that hormones or other chemicals send signals to the mother and child, or that the uterine muscles reach some sort of medical point of reckoning. What about miracles, though? What if, instead of science, we give credit to the miracle of essence, to the human hunger for birth and rebirth, to the synergy of mother and child, with the blood flowing between them carrying the message: Now! It is time for change, for new knowledge, for life! She instinctively knows—and trusts—that it is time to become more than she already is, to start on the path toward breathing, toward knowing, toward living fully.
A CONSCIOUS LIVING PRACTICE FOR TODAY – JULY 14
Imagine that you are being born. This won't require a leap of faith; you have been born, and you have this memory imbedded in your very bones.
Find a quiet, dark place in your home and lie down, curled up tightly, with your eyes closed.
Breathe slowly and deeply, letting yourself remember the comforting sound of the waves of your mother around you, her heartbeat vibrating through you.
Repeat this affirmation, inhaling and exhaling:
I am ready to bear myself;
I am ready to be born.
Purchase "A Year of Living Consciously" by clicking the cover below: