A CONSCIOUS LIVING PRACTICE FOR TODAY – JULY 16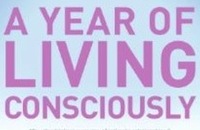 Let him that would move the world first move himself.
— Socrates
BREAKTHROUGHS
You can probably recall unconscious moments when something was said or done that destroyed the flow of intimacy between you and a key person in your life. Perhaps you are recalling a moment of joy and your partner cautions you that you are being overly hopeful, or perhaps your partner withdraws at your sadness in another moment. It is helpful to know that your emotional response to these reactions is linked to your earliest experiences, but it is knowing the ten-second windows that surround your response that will allow you to have conscious moments and apply the miracle moves that will change these patterns in relationship. Conscious moments are breakthroughs when you do or say something that opens a new horizon in a relationship. You step through into a new zone of possibility, one you haven't seen before. And the good news is: You are always only ten seconds away from a conscious moment.
A CONSCIOUS LIVING PRACTICE FOR TODAY – JULY 16
Think on a pattern that repeats itself, to your distress, in a significant relationship in your family of origin. Determine the ten-second window that precedes the destruction of the flow of intimacy. Commit to making a miracle move the next time you receive this cue. Do not engage in your normal pattern of conflict; simply stay with and honor your feelings.
The pattern: _____.
The window: _____.
The old move: _____
The new move: _____.
Purchase "A Year of Living Consciously" by clicking the cover below: