A CONSCIOUS LIVING PRACTICE FOR TODAY – JULY 17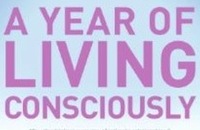 I have a simple philosophy: Fill what's empty. Empty what's full. And scratch what itches.
— Alice Roosevelt Longworth
THE SIMPLICITY OF MIRACLES
The ten-second miracle, conscious loving, conscious living—an acquaintance listened to me talk about these ideas and said, "Easier said than done!" His comment was a gift, because by paradox, it pointed out exactly what resonates for me with these philosophies: they are simple, and saying and doing them is the same thing. They are grounded in the most natural of behaviors and thoughts; they are about being who you might have been had experience and repression and lessons that taught you to hide from yourself and others not gotten in your way. Living miraculously is about reaching the core of what is important, the very heart of your feelings and essence.
A CONSCIOUS LIVING PRACTICE FOR TODAY – JULY 17
Today, spend a few moments simplifying the concepts so far on your journey. Read the questions and complete them in your mind, and spend a bit of time thinking about where these statements that you make might lead you now.
What I am learning during this stage of my journey is …
What I would most like to work on learning is …
Purchase "A Year of Living Consciously" by clicking the cover below: