A CONSCIOUS LIVING PRACTICE FOR TODAY – JULY 19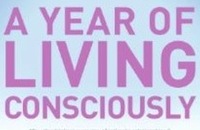 The meaning of good and bad, of better and worse, is simply helping or hurting.
— Ralph Waldo Emerson
EXCUSES AND EXPLANATIONS
A trap of unconscious loving that I talk about in Conscious Loving is the tendency to let people get away with destructive behavior in your relationships. For every destructive behavior you encounter, there is a richly textured excuse and explanation that accompanies it: He doesn't know any better, I hear, or She didn't really mean to hurt me. How is it, then, that you somehow know better, and why is it that despite all of those good intentions you're still hurt? In the final analysis, though, what is most important is that you design and set your own traps. It may be true that you live with a hard-hearted, no-good scoundrel—but why, then, did you choose him? And it may be so that your mother hurts you each time you interact, but why, then, do you continue to allow the interactions to take place? Conscious living means what it says: being aware of and responsible for the interactions that take place in relationship, letting go of the useless blame that changes nothing, and moving toward 100 percent responsibility, which changes all.
A CONSCIOUS LIVING PRACTICE FOR TODAY – JULY 19
Identify a relationship in your life that you consider to be troubled. What about it is negative for you?
Purchase "A Year of Living Consciously" by clicking the cover below: