A CONSCIOUS LIVING PRACTICE FOR TODAY – JULY 22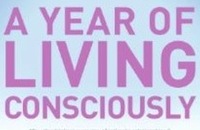 A half-truth is a whole lie.
— Jewish proverb
INTEGRITY AND WHOLENESS
Integrity, from a Greek word meaning "wholeness," is widely misunderstood as a moral idea, and this misunderstanding causes people to feel ashamed to focus on integrity rather than to see it clearly. Integrity is actually primarily a matter of physics. If one of your wheels is out of alignment, it's best to think of the resulting shimmy as a matter of physics rather than morality. And that's exactly the best way to approach integrity. When you are operating with integrity, you are coming from a place of wholeness, harmony, and connection. When you are not operating with integrity, your relationship with yourself, your associates, and your organization will suffer. Eventually, the shimmy caused by lack of integrity will result in disorganization, breakdown, and failure. Integrity is the first place to look when things are not working well.
A CONSCIOUS LIVING PRACTICE FOR TODAY – JULY 22
Say the following sentence out loud several times, noticing how your body feels each time: I commit to the practice of full integrity in my life.
As you move through your day, pause now and then to say this commitment in your mind. As you encounter situations today, ask yourself how a person practicing full integrity would deal with them.
Purchase "A Year of Living Consciously" by clicking the cover below: