A CONSCIOUS LIVING PRACTICE FOR TODAY – JULY 23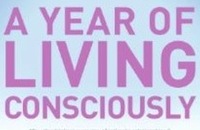 In the midst of winter, I finally learned that there was in me an invincible summer.
— Albert Camus
INTEGRITY IS BEING IN HARMONY WITH YOUR FEELINGS
Feeling is the first place you go out integrity inside of yourself. A person who does not understand feeling is doomed to operate out of integrity. A person who understands feeling is equipped with an essential skill. This anatomical fact illustrates the importance of emotion: The brain is the size of a grapefruit. The feeling portion is the size of the juicy part, while the thinking portion is the size of the rind. To make best use of your thinking capacity, you must be in harmony with your feelings. Otherwise, much of your thought processes will be taken up with noise from undealt-with feeling. Acknowledgment of your feelings—simple nonjudgmental awareness—is a key first step.
A CONSCIOUS LIVING PRACTICE FOR TODAY – JULY 23
Today, try on these statements, and discover if they feel true for you in your life.
I acknowledge my anger when I'm feeling it.
I acknowledge hurts when I feel them.
I acknowledge fear/anxiety/nervousness when I feel them.
I acknowledge joy/excitement/happiness (pleasant feelings) when I feel them.
Emotion = Energy Plus Motion
— Anonymous
Purchase "A Year of Living Consciously" by clicking the cover below: