A CONSCIOUS LIVING PRACTICE FOR TODAY – JULY 24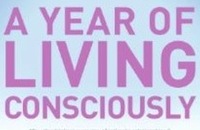 Nobody has ever measured, not even poets, how much a heart can hold.
— Zelda Fitzgerald
EXPRESSING YOUR EMOTIONS
There are many hurtful ways to express feelings—from physical threat to rageful blame to stone-faced denial—but there are only a small number of effective ways. Effective emotional expression is the ability to communicate your feelings in a clear and straightforward way so that they are understood fully by others. Imagine being able to communicate all your feelings as clearly as you would tell someone what time it is. When you communicate the time of day, you don't need to dramatize it, hide it, or feel ashamed of it. You just say, "It's noon." It's possible to be just that clear with your feelings: "It's noon and I'm scared," or "It's three o'clock and I'm angry." Most of us are a long way from being that skilled in our emotional expression, but considering how little practice we get, we needn't feel bad. It just takes practice.
A CONSCIOUS LIVING PRACTICE FOR TODAY – JULY 24
Try on these statements to find out if they're true for you:
I communicate my anger effectively.
I communicate my hurts effectively.
I communicate my fears effectively.
I communicate pleasant feelings effectively.
Purchase "A Year of Living Consciously" by clicking the cover below: