A CONSCIOUS LIVING PRACTICE FOR TODAY – JULY 26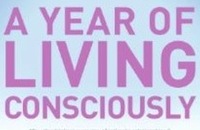 He does not seem to me to be a free man who does not sometimes do nothing.
— Cicero
A TASTE OF FREEDOM
In some areas of life, freedom can come from building up solid positions and defending them staunchly. That was the approach used in the Middle Ages, when castles and forts were the style. However, in close personal relationships, this strategy never seems to work very well. Perhaps building walls and moats around you can keep out invading hordes of barbarians, but, as Sally Kempton says, "It's hard to fight an enemy who has outposts in your own head." In most of real life, and certainly in intimate life, freedom comes from letting go of your positions, in letting go of defending them.
The moment you realize that there's nothing to defend, suddenly there's nothing to defend against.
A CONSCIOUS LIVING PRACTICE FOR TODAY – JULY 26
Take a close look today at your defensive patterns. Notice, as you go through the day, what your positions are and how you defend them. Notice that most of them were built to defend you against things that no longer exist in your life.
Purchase "A Year of Living Consciously" by clicking the cover below: