A CONSCIOUS LIVING PRACTICE FOR TODAY – JULY 27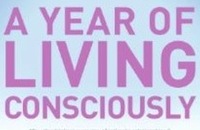 You can see a lot of by just watching.
— Yogi Berra
THE FLICKER AND FLOW OF BODY SIGNALS
All of you are involved in the intricate play of human communication. Many of you overlook its hidden treasures, though, and suffer as a consequence. You miss the flicker of an eye-shift that could have helped you understand a key emotion in a beloved, or the nervous gesture that might have helped you determine why your sales pitch wasn't going well.
The genius-level healers of the present and past—people such as Sir William Osier, Virginia Satir, and Milton Erickson—made it clear that their skill rested on the keen observation of subtle body signals more than on any other technique. Osier once said that if you were sensitive to patients' body language, they would not only reveal the illness but show precisely how it must be treated.
A CONSCIOUS LIVING PRACTICE FOR TODAY – JULY 27
Today in your conversations, notice the shift of energy patterns as signaled by body language. Pay particular attention to eyes, hands, and mouth. For example, you might ask an employee if she can meet a deadline. As you do so, you notice her eyes blink rapidly and her brow creases. Regardless of whether she says yes or no verbally, it's her body communication that must be heard. Don't be afraid to ask things like "I noticed your eyes blink and your brow crease—what were you feeling when I asked you about the deadline?" People will usually be glad you're that sensitive.
Purchase "A Year of Living Consciously" by clicking the cover below: