A CONSCIOUS LIVING PRACTICE FOR TODAY – JULY 28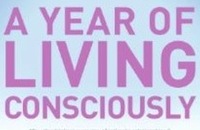 I'm not crazy about reality, but it's still the only place to get a decent meal.
— Groucho Marx
WHAT'S FOR BREAKFAST?
A powerful businessperson told me once, "Wheaties are great, but feedback is the real breakfast of champions." He went on to say that every successful person he'd ever met was skilled at taking feedback. Check out this piece of wisdom in your own life. Hasn't your success and happiness grown hand in hand with your ability to receive feedback?
One of the hallmarks of a conscious life is the ability to give and particularly to receive feedback. Yet very little training is given in traditional schooling on these crucial skills. Make your life an experiment in learning to give and receive significant feedback.
A CONSCIOUS LIVING PRACTICE FOR TODAY – JULY 28
Start by making a personal commitment: I commit to receiving feedback with gratitude and enthusiasm.
As your ability to receive feedback grows, you may wish to deepen that commitment: I commit to going out each day in search of meaningful feedback.
Purchase "A Year of Living Consciously" by clicking the cover below: