A CONSCIOUS LIVING PRACTICE FOR TODAY – JULY 31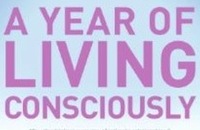 There is no limit to the amount of self-acceptance we need.
— Anonymous
A NEW LEVEL OF ACCEPTANCE
Here is a new way to feel the power of acceptance. It's a "trick of the trade" taught in training programs for therapists so they will know how to help their clients feel acceptance.
Notice what it feels like to accept what day it is today. For example, suppose today is Friday. Feel how you can accept that. In your mind, think, "Today is Friday and I accept it." Repeat this sentence a few times in your mind. At the moment you say the day, notice in your body what it feels like to accept whatever day it is. By contrast, imagine how it might feel to resist accepting that it's Friday. Your body would feel completely different inside, even though it wouldn't change the fact that it's Friday. You're going to apply this, of course, to more difficult concepts, but for now I want you to simply focus on how it feels to accept that which is unarguably true.
A CONSCIOUS LIVING PRACTICE FOR TODAY – JULY 31
Now, use this same technique to accept something real that you haven't been able to accept. For one person it's something about the past that can't be accepted; for another it's something about a body part; for a third it might be an unbearable loss. Focus on one of your biggest problems. For example, say, "It's Friday and I'm thirty pounds overweight," or, "It's Monday and I really hate my job," or, "It's Saturday and I can't control my drinking." Until you can accept reality exactly as it is, you cannot change.
Purchase "A Year of Living Consciously" by clicking the cover below: