A CONSCIOUS LIVING PRACTICE FOR TODAY – JULY 5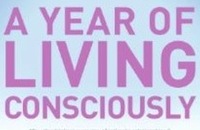 If you love everything, you will perceive the divine mystery in things. Once you perceive it you will begin to comprehend it better every day. And you will come at last to love the whole world with an all-embracing love.
— Fyodor Dostoevsky
DOSTOEVSKY'S SURPRISE
A moment from Dostoevsky s life can teach you all something important about conscious living. A political dissident in a time somewhat like our own sixties, young Dostoevsky was sent to prison by the czar. After languishing in prison for a long time, Dostoevsky was awakened one morning and marched out to face the firing squad. He and his friends were blindfolded and invited to utter a final prayer. Then the command was given to fire and…SURPRISE! Blanks were fired. The czar was playing a trick on them, to scare them out of their radical ways. Dostoevsky went on to write some of the greatest books human beings have produced. He became such a star that thirty thousand people turned out for his funeral. And the czar? Things didn't end as well for him.
A CONSCIOUS LIVING PRACTICE FOR TODAY – JULY 5
Has your life had a defining moment? Perhaps it was not as extreme as Dostoevsky s, but most of you have had turning points that shaped your life. Reflect for a moment on your defining moment. What did it teach you? How can you use it to guide you through your day?
Purchase "A Year of Living Consciously" by clicking the cover below: