A CONSCIOUS LIVING PRACTICE FOR TODAY – JULY 6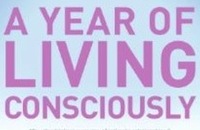 It's not as bad as it sounds.
— Mark Twain, commenting on Wagner's music
MUSIC TO YOUR EARS
A great friend and mentor of mine, Jack Downing, was a psychiatrist and teacher to thousands in his lifetime. Once, during a stressful time of my life, he gave me a suggestion that put me on a path I've benefited from ever since. Jack had a theory that if people put on their favorite music and danced for an hour a day, they wouldn't need therapy or psychiatric medications. This was an especially radical point of view from a doctor who'd been a standout in his field and had taught at such esteemed places as the Menninger Foundation.
I took his advice and began to do free-form movement to music whenever I felt stressed, depressed, or confused. It always had a powerful effect on elevating my mood. Soon, I was so hooked on it that I didn't wait until my mood dropped. I started doing it simply as a way to feel good, even if I didn't feel bad.
A CONSCIOUS LIVING PRACTICE FOR TODAY – JULY 6
Today, put a musical interlude into your day. Put on a favorite type of music, and let your body move with it. See if you can let go of any agenda other than simply enjoying the feeling of moving to music. Notice how you feel even after only ten or fifteen minutes of it.
Purchase "A Year of Living Consciously" by clicking the cover below: