A CONSCIOUS LIVING PRACTICE FOR TODAY – JULY 9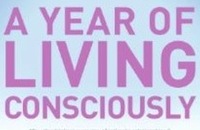 We cannot command nature except by obeying her.
— Francis Bacon
CARE AND FEEDING
Full-fledged summer is finally here after a long, wet, cold winter. I take a stack of paper and a pen and walk down to the reservoir. The roses are in bloom and soon their petals will carpet the bright green grass around the edges of the water. The azaleas are fully awake, bright pink and white and purple; the water itself moves with a quick, light rush. Sitting at a picnic table by the water, I watch others walking nearby, faces turned toward the sun, the water, the occasional breeze, each of us breathing in as if we have spent the winter without oxygen. When I go to write, creativity spills forth. I marvel at this as always; I marvel at the way in which my voice has grown stronger, richer, more creative since the day I decided to live in consciousness. A little care, a little feeding, I think, breathing deeply, taking in the summertime like a meal, watching how the lines etched in the faces around me are softened today. It's time to wake up, I whisper, and the sleeping world starts to stir with early dawn bird sounds and the sway of life.
A CONSCIOUS LIVING PRACTICE FOR TODAY – JULY 9
If you don't have an art in which you engage regularly, now is the time to find one. If you do, now is the time to commit to honoring the artist who lives in your heart. Today, identify your art, and do something—anything—to let the artist know that she or he will not starve from your neglect.
The thing that I most like to create is …
Today I will nurture my artist by …
Purchase "A Year of Living Consciously" by clicking the cover below: