A CONSCIOUS LIVING PRACTICE FOR TODAY – JUNE 14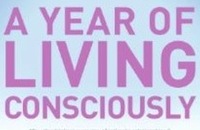 Nature has given to men one tongue, but two ears, that we may hear from others twice as much as we speak.
— Epictetus
TO LISTEN IS TO LOVE
Read the quote below on listening. I find it touching and real; the act of truly listening to another, truly engaging with another on the deepest of emotional and intellectual and spiritual levels, is a spanning of distances and a breaking down of walls. It is entering a place you have never been before, but one to which you shall forever after wish to return, and often.
Deep listening is like dying. It's a relinquishing of control…a giving over into the art of what comes.
Without such an opening, conditioning stays intact, and natural innocence disappears into an arrogance which knows it has an answer for everything.
— Tom Lutes
A CONSCIOUS LIVING PRACTICE FOR TODAY– JUNE 14
Make a commitment right now to deep listening. As you move through your day, let go of controlling what other people say through the grip of your automatic listening. Instead, let go and listen open-endedly, openheartedly, open-mindedly to just what people are saying.
Purchase "A Year of Living Consciously" by clicking the cover below: