A CONSCIOUS LIVING PRACTICE FOR TODAY – JUNE 15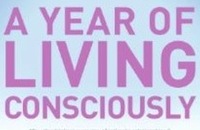 What we play is life.
— Louis Armstrong
EBONY AND IVORY
Laura writes: Not long ago, a friend gave an unwanted piano to my family, knowing that Timothy, my four-year-old, is a musician at heart. Tim spends hours perched on the piano bench, his small hands running gently over the keys, a virtuoso in Big Bird overalls. Several days after the piano arrived, Timothy was making music when he discovered the difference between the ivory keys and the ebony keys. I watched his expression as he pressed first a white key, then a black, experimenting over and over with the difference in sound. My little scientist had discovered something, and I waited to hear what his take on it might be. Finally, he twisted around on the piano bench and looked at me. "These ones," he said, plunking on a few white keys, "are happy. And these," he continued, striking a few black keys, "are so sad." Layered on top of the major keys, the ones that range from a deep-in-the-diaphragm, rich, joyful tone to a tinkling, playful happiness, are the minor keys, which do sound sad, weighty, like warning tones or sorrowful whispers.
And such is the tone of your life; there will always be layers, a symphony of sound in which the major chords can't be separated without detracting from the minor, in which the richness of the music is directly related to the merging of good days and bad, a well dug by sorrow that ultimately leaves more room for the joy that will follow. Acceptance of the ebony and ivory of your emotional and relational lives is essential to a joyful experience of those lives.
A CONSCIOUS LIVING PRACTICE FOR TODAY – JUNE 15
Each of you has sounds within your heart—the joyful singing when you are loving and being loved; the sad chords when you are lonely or feeling out of place in your life. Spend five or ten minutes today listening to the sounds within your heart. What are you trying to tell yourself?
Purchase "A Year of Living Consciously" by clicking the cover below: