A CONSCIOUS LIVING PRACTICE FOR TODAY – JUNE 16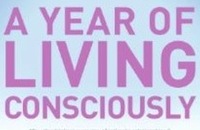 Everybody thinks of changing humanity and nobody thinks of changing himself.
— Leo Tolstoy
SHOW ME THE FEELINGS
Certain phrases have a way of catching on in popular culture (and then disappearing, a testament to their staying power!); a year or so ago, the phrase "Show me the money!" was big. Often, these phrases catch on because they appeal to something in our culture on a larger level than that originally intended by the words. The deep suspicions and reservations exhibited by "Show me the money" are consistent with modern-day life and speak to our general distrust of checks in the mail, personnel directors who are going to call, and sincere statements of an intention to change. I believe in faith, though. I take people at their word when they make a commitment to change—but I don't ignore the myriad signs that such a change is not going to be forthcoming. Words are, after all, only words, and although powerful, words are not change. An intention is a positive thing, but it is not change in and of itself. If your partner says that she or he intends to change, accept the commitment on faith, and do what you can to support that growth and movement. Examine yourself and make certain that you are not standing in the way, either directly or passively. Be direct with your partner if you see signs that she or he is not living the commitment that has been made, and be unceasingly frank with yourself about your own ambivalence about this change. It is natural to feel some degree of conflict about such sweeping transition; the thing that will make this conflict manageable is if you are truthful about it, directly acknowledging and dealing with your ambivalence.
A CONSCIOUS LIVING PRACTICE FOR TODAY – JUNE 16
Today is a day to practice making and keeping an agreement—with yourself. Decide on something for yourself, no matter how large or small, that you can make happen today. Perhaps you'll read for twenty minutes, or take a walk, or clean out those old, unwanted clothes in the closet. Perhaps you'll sit and stare into space. Make the promise and keep it, and then be aware of how it feels to honor your own agreements, to be faithful to yourself.
Purchase "A Year of Living Consciously" by clicking the cover below: