A CONSCIOUS LIVING PRACTICE FOR TODAY – JUNE 18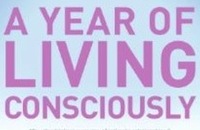 Do I contradict myself? Very well, then I contradict myself. I am large; I contain multitudes.
— Walt Whitman
DISCOVERING VOUR ESSENCE
Great teachers of conscious living—from Epictetus to Carl Jung—have called our attention to the distinction between essence and persona. Essence is a more authentic depth of ourselves that lives beneath and beyond the various masks we use to interact with the world. That does not mean, of course, that essence is better than persona.
It's a mistake to judge persona harshly. In fact, judging our personas keeps them in place. I struggled for years in my close relationships with my "critic" persona, which took pleasure in finding fault with people. The more I tried to get rid of it, the more prominently it displayed itself. Then one day I realized the joke: I was trying to get rid of my critic by criticizing it! Of course it was never going to disappear that way. So I took an opposite tack: Loving it. Since then, it's slowly receded into the background, no longer the dragon I once tried to slay.
A CONSCIOUS LIVING PRACTICE FOR TODAY – JUNE 18
Ask a compassionate and sensitive friend for a particular type of feedback. Explain the difference between essence and persona. Then ask: Based on your experience of me, what is my essence? What are some of my personas?
Asking for feedback is a very courageous thing to do, one of the signs of a mature person.
Purchase "A Year of Living Consciously" by clicking the cover below: