A CONSCIOUS LIVING PRACTICE FOR TODAY – JUNE 2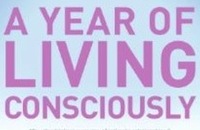 Life is hopeless but not serious.
— Hungarian proverb
THE LIFE-GAME
Comparing life to a game is an ancient metaphor. Based on a conversation I had with my daughter when she was seven, I discovered that children even make the comparison. Walking her to school, I often popped philosophical questions to her such as "Where do you think God is?" or "What's the most important thing in life?" There was never a shortage of answers. One day I asked, "What do you think life is?" Without missing a beat, she said, "A game." "And what's the purpose of the game?" I inquired. She thought for a moment, then said, "Having fun, and helping people if they fall down." What professor of philosophy could do better than that?
A CONSCIOUS LIVING PRACTICE FOR TODAY – JUNE 2
Think of your life as a game. What role have you taken in the game? Are you playing passionately, for the sheer joy of it? Or have you decided to play halfheartedly or not at all?
As you move through your day, notice whether you are satisfied with the game you've created and the way you've chosen to play it.
Purchase "A Year of Living Consciously" by clicking the cover below: