A CONSCIOUS LIVING PRACTICE FOR TODAY – JUNE 20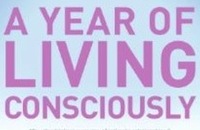 Every one of us has in him a continent of undiscovered character.
— Words Of Life, Charles L. Wallis, Editor
AS YOU WERE
Here is what I hope for you on your journey toward conscious love and conscious living: ecstasy, agony, joy, pain, tears, loud, hooting laughter. In other words, I hope for only the best for you; I hope for your journey to be one that takes you to the very heart of the human experience of living fully, truly, honestly. In the armed services, after a lower-level member salutes a higher-ranking member, the person of higher rank often says, "As you were," which is an instruction to return to the ease of stance that was observed before the formalities of rank intervened. Laura writes: This phrase—as you were—has been running through my head tonight inexplicably as I write, and by honoring it—wondering about it—I have come to understand why. I want to say to you: As you were! Return to that open, joyful, honest flow of good feeling that is your birthright, that you knew when you were too young to have learned anything else. As you were.
A CONSCIOUS LIVING PRACTICE FOR TODAY – JUNE 20
Close your eyes and breathe deeply, allowing yourself to return to a time when you were you…before expectations and disappointments and the quest for external achievement began to shape you differently. Spend ten or fifteen peaceful moments remembering yourself as you were, and take from the memory the parts of yourself you honored and enjoyed most. How can you give those parts of yourself a stronger voice in your life today?
Purchase "A Year of Living Consciously" by clicking the cover below: