A CONSCIOUS LIVING PRACTICE FOR TODAY – JUNE 24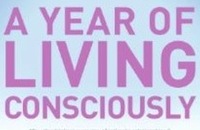 Ask not what your country can do for you, but what you can do for your country.
— John F. Kennedy
A PURPOSE IN THE CHAIN OF LIFE
Imagine that you are a young tree being planted. See the tree in your mind's eye: the narrow, strong trunk; the reaching roots that you press gently into the soil; the limbs, some brittle and some stronger, with green buds pressed close to the bark; the new leaves that are soft and supple. Imagine your own trunk as the trunk of the tree, your arms and legs as the limbs, your feelings and thoughts as the flower buds waiting to blossom and the leaves waiting to share oxygen with the atmosphere. Like a tree, you have much to share with the world around you. You are not just decorative; you serve a real purpose in the chain of life, bringing something necessary to the environment Let yourself recognize and accept your contributions to those around you, and if you begin to feel that you are occupying space without giving back enough, find ways to change that. It sounds like a cliché—volunteer your time, help others—but clichés gain their notoriety by being true, often. If you give back and interact with the world around you as someone who is worthy, a contributor, you will find that the world will reciprocate. A conscious life does not consist of a "me" orientation, a self-absorbed focus only on how you feel, what you want. The truly conscious person is a full contributor to and participant in the give-and-take, the ebb and flow, of the world in which she or he lives.
A CONSCIOUS LIVING PRACTICE FOR TODAY – JUNE 24
Often on the news after a "hero story" you will hear someone say something like this: I guess I was just supposed to be in that place at that time.
Think of a time when you have chanced into being in the right place at the right time, somehow creating change, making a difference. Congratulate yourself for being open to the signals from the universe that guided you toward that place at that time, and think about how you can remain open in that way.
Purchase "A Year of Living Consciously" by clicking the cover below: