A CONSCIOUS LIVING PRACTICE FOR TODAY – JUNE 28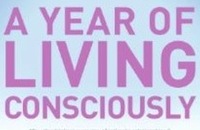 I accept relationship itself as my primary teacher about myself, other people, and the mysteries of the universe.
— Kathlyn Hendricks
LIVING AND LOVING WELL
Laura writes: At a time in my life that was chaotic, sad, and dreadfully inconvenient, and with a person who lived at a great distance, both of us having very different lives that would be nearly impossible to merge, I fell in love—a depth and breadth of love unlike anything I'd ever known—in fact, it made me rewrite my whole definition of adult love (not to mention question my sanity). The strong feelings were unexpected, immediate, total, unconditional—and one-sided: falling-down-drunk-with-love on my side, and warm affection on his, which just added to the confusion. On the one hand, I believed that this person was the one with whom I was intended to spend the rest of my life. On the other, I knew—for all the reasons above, and then some—that the relationship wouldn't continue. Life went on, as it does, and although I often think of him with fondness still, that gut-wrenching sadness is gone.
Imagine yourself being dipped in hot wax. It burns, it heals, it softens—it does all of these things, some painful, some comforting. Depending on what you do with the experience, you can then harden and crack, or, if you keep warming yourself with love, you will be softened again and again, turned pliable and warm and movable.
A CONSCIOUS LIVING PRACTICE FOR TODAY – JUNE 28
I'm not sure what living well is the best revenge for, but I like the line. Let your mind go back to the warmth and excitement of a new love. Spend ten or fifteen minutes reliving the sensations, the experience, and let the glow stay with you as you go about your day today.
Purchase "A Year of Living Consciously" by clicking the cover below: