A CONSCIOUS LIVING PRACTICE FOR TODAY – JUNE 30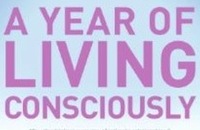 Injustice never rules forever.
— Seneca
WINDOWS OF UNFAIRNESS
Think back to our discussion of ten-second windows, those moments when powerful shifts occur in our lives. Some of the most important windows are those in which we are in the presence of a particular feeling. For example, you may be feeling anger, or you may be in the presence of someone who's angry.
Much anger is triggered by an instance of unfairness. Your boss comes in at quitting time and says, "Hey, don't leave. I've got something important I need you to do." It may be perfectly reasonable, yet at the same time perfectly unfair. And then a second problem occurs. Because there is often a power imbalance between people (between you and your boss, for example), you may be afraid to tell the person about your anger. So you stew in it and go home with a backache or a headache.
A CONSCIOUS LIVING PRACTICE FOR TODAY – JUNE 30
As you go through your day, notice flickers and flares of anger. Notice whether they are in response to some unfairness. If you notice that you feel those flickers in response to unfairness, ask yourself if there is a better response you could make. Is there something you could say in the moment, for example, that would keep the anger from lodging in your body?
Purchase "A Year of Living Consciously" by clicking the cover below: