A CONSCIOUS LIVING PRACTICE FOR TODAY – JUNE 7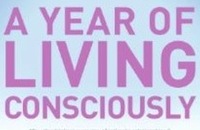 The creation of a thousand forests is in one acorn.
— Ralph Waldo Emerson
BUDGETING CREATIVITY
Be sure to set aside money in your budget for creativity and creative rejuvenation. You'll know you're committed to your creativity when you systematically funnel money in its direction.
Think of your creativity as a key ongoing process in your life. It's really your most important product. If your creativity slips, everything in your life slips. Watch what happens in your life as you spend more money on your creative expression. I predict your creativity and your money supply will increase dramatically.
A CONSCIOUS LIVING PRACTICE FOR TODAY – JUNE 7
Looking over your next week, think of a way you could invest a little extra money in your creativity. Perhaps you've been wanting a computer gadget or a paintbrush or a book of poetry. Go get it.
Then do some long-range thinking about what your creativity budget for the year might be. It's not important whether it's two dollars or two million. What matters is that you place a priority on your creativity, and support that priority with your pocketbook.
Purchase "A Year of Living Consciously" by clicking the cover below: