A CONSCIOUS LIVING PRACTICE FOR TODAY – JUNE 9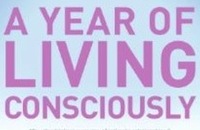 The quality of a man's life is in direct proportion to his commitment to excellence, regardless of his chosen field of endeavor.
— Vince Lombardi
RESISTANCE AND THREAT
Instead of embracing your growth and change, suppose someone close to you is deeply threatened? Often this threat will express itself in one of two ways, consistent with the old "fight or flight" instinct of humans. Back in the days when our Daytimers contained lots of "bear-fighting" appointments, when we still did most of our artwork on cave walls, our bodies prepared for threat by doing one of two things: striking out at the threat (the fight response, or aggression) or running from the threat (the flee response, or passivity). Those days are long gone, and yet the human animal retains the physiological and psychological response to threat: fight or flee. If your partner seems threatened by your forward movement, and if your partner is unwilling to directly deal with this threat, you may see the conflict notching up in your relationship, or you may notice your partner creating a distance between you. Fight or flight. Some people, uncomfortable with a clear declaration of anger, will perform a half-fight; there will be an act of aggression, but it will be carried out in an indirect way that allows the fighter to claim no knowledge of his or her intentions. This passive-aggressive response chips away at the trust, the communication, the honesty between partners. You stepped on my foot, you say, sounding wounded. No I didn't, your partner responds, shocked that you could make such an accusation, and yet there is the bruise. What now?
A CONSCIOUS LIVING PRACTICE FOR TODAY – JUNE 9
Fight or flight; what's your poison? Think about your typical response to stress or perceived danger (especially of the emotional kind). How does your response work for you? How does it work against you? Give some thought today to developing new ways of responding to stress.
Purchase "A Year of Living Consciously" by clicking the cover below: