A CONSCIOUS LIVING PRACTICE FOR TODAY – MARCH 1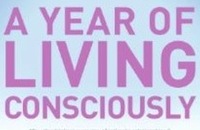 All things must change to something new, to something strange.
— Henry Wadsworth Longfellow
MIRACLE MOVES
There are "miracle moves" that you can make in relationships: these are new and different ways of relating to others, and they truly are miraculous both in their simplicity and in their results. Let's take apart a miracle move that you can use. It consists of two simple actions, both grounded in this one essential concept: Your intention creates the miracle. If you truly intend to notice and wonder and create an open environment in which your partner's response can come back to you freely, without fear of judgment, your miracle move will have its intended effect. So often, though, people claim to wonder when they are merely seeking to reinforce their own perception. People claim to notice when they are simply judging. Look at the difference: To say "I notice something in your expression" is truly noticing; to say "I notice that you look angry" is to assign meaning and, likely, judgment. The same is true with wondering. To say "I wonder what you're feeling" is true wonder, whereas to say "I wonder if you're mad at me?" means that the speaker has already decided what the other is feeling and is simply seeking to reinforce it. If the response that comes back doesn't reinforce it, often the speaker will simply ignore the "incorrect" response.
A CONSCIOUS LIVING PRACTICE FOR TODAY – MARCH 1
Having practiced noticing your partner's responses without responding, make some observations for yourself about how it changed your internal experience of the communication pattern and possible outcome. Think about how you can apply this in future conflicts and communications with your partner and with others.
Purchase "A Year of Living Consciously" by clicking the cover below: