A CONSCIOUS LIVING PRACTICE FOR TODAY – MARCH 10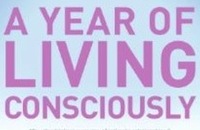 I mean by this Sacrament an outward and visible sign of an inward and spiritual grace. — The Book of Common Prayer
THE MEGA-RULE OF RELATIONSHIPS
The mega-rule: Relationships flourish or wither in ten-second windows of communication. Every truly important relationship communication takes less than ten seconds. Your power and well-being flow from initiating the ten-second communications, not from waiting for them to happen. Change is not carried on the wind; it is something you create from your need. The miracle steps—recognizing your ten-second windows and making miracle moves in response—are within you already; simply let yourself know them and use them.
I will continue to discuss this mega-rule and show you examples, but for now, simply take in the idea and allow yourself to wonder at the possibility that what has seemed so complicated might, in fact, be amazingly simple.
A CONSCIOUS LIVING PRACTICE FOR TODAY — MARCH 10
Think about your most significant adult-adult relationship. Wonder about one thing that you need more of in this relationship. Do not worry about how to get it or whether you believe you deserve it or any of the other obstacles that you may set up for yourself. Just identify and let yourself feel your need.
Think to yourself about:
Which relationship you want to consider.
The need in the relationship.
Purchase "A Year of Living Consciously" by clicking the cover below: