A CONSCIOUS LIVING PRACTICE FOR TODAY – MARCH 12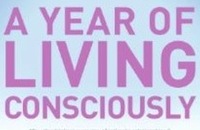 Thunder is good, thunder is impressive; but it is lightning that does the work.
— Mark Twain
AN ESSENTIAL PROBLEM,
AN ESSENTIAL SOLUTION
An essential problem of conscious living is resisting love and positive energy. You resist love and positive energy because they are powerful forces that take you beyond yourself, into the unfamiliar terrain of the unknown. Also, you have often experienced traumas as a result of opening up to powerful forces, such as early sexual energy. The key transformational move is learning to accept and resonate with more positive energy. This is always a challenge, because "more positive energy" means you haven't been there before. There is a scene from an Indiana Jones movie that fits the traditional definition of a catch-22, and yet also can be viewed through my framework as an opportunity to not resist the universe. In the scene, the foothold that Indiana's foot is seeking doesn't appear until he makes the commitment and steps with his foot. You can see how a traditional way of experiencing this might be "damned if you do (step and perhaps fall) and damned if you don't (don't take the step and suffer some other negative consequence). I believe that making the commitment is always the solution to the problem. You increase your thermostat setting, and step into the unknown again.
A CONSCIOUS LIVING PRACTICE FOR TODAY — MARCH 12
Make a commitment out loud—to a mirror if you are alone, or to someone else if you are accompanied. Say, "I commit this day to opening to more positive energy. I choose the daily increase of love and positive energy as a central focus of my life."
After making the commitment, take a few celebratory breaths into places that feel as though they aren't fully participating with your breath. Enjoy increasing your positive energy through the vehicle of your breathing.
Purchase "A Year of Living Consciously" by clicking the cover below: