A CONSCIOUS LIVING PRACTICE FOR TODAY – MARCH 17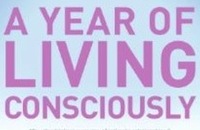 How old would you be if you didn't know how old you was? — Satchel Paige
THE TRUTH OF WHO YOU ARE
What would it be like to return—lovingly and gently—to the truth of who you really are? First, let fall away all the levels of identity that would have been different if you had been born and raised in a different family in a different place. Take away the religion you were brought up in, the school where you went to first grade, the town you called home. Feel inside yourself what would remain if everything had been different in your upbringing.
Early in life we leave behind the world of how we feel inside for the largely visual world of how we appear from the outside. To recover your own deep identity, let fall away the identities others have given you by their approval or disapproval. Let go of the identities you formed to please your family and the identities you formed to protect yourself from pain.
For example, you may have become a "rebel" to escape the pain of loneliness, or a "sports nut" to connect with a sports-loving parent. I know about both of these, because I used those identities. Neither of them was the real me, though. It took me many years to realize that I don't have any deep regard for sports (and certainly no talents in that area!). It was just a way to get the love and approval of my sports-obsessed grandfather, who cared about little else.
A CONSCIOUS LIVING PRACTICE FOR TODAY – MARCH 17
Look at yourself steadily in the mirror for several minutes. As you gaze, take slow, deep breaths. Gradually let go of any layers of identity that would have been different if you'd grown up in a different family or a different place. Feel what remains.
Purchase "A Year of Living Consciously" by clicking the cover below: