A CONSCIOUS LIVING PRACTICE FOR TODAY – MARCH 18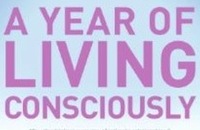 Man who man would be, must rule the empire of himself.
— Percy Bysshe Shelley
ESSENCE AND PERSONA
By the time most of you entered your teenage years, and certainly by the time you reached adult life, you had learned to wear many personas (from the Latin word meaning "mask"). Some of the masks are to get recognition, while others are to protect you from pain. In one way, though, all of your masks are the same: They all obscure your "essence self" from your own view. Beneath all masks is the open space of essence—the "who you truly are" that is unaffected by the painful or the pleasurable experiences of life. Think of life as the light of the movie projector, while personas are the pictures flickering on the wall. The pictures serve a purpose, often giving you a glimpse into who you have been, and into who you can be. They are not the heart of you, though, nor the total of your potential. I remember Jessica Rabbit in Who Framed Roger Rabbit? seductively growling, "I'm not bad; I'm just drawn that way." How are you drawn? How do you draw yourself? The journey of conscious living is partly about coming to know and then befriending all your personas…and then making your home in essence.
A CONSCIOUS LIVING PRACTICE FOR TODAY – MARCH 18
Take a moment right now to contact your essence. Relax your body and take two or three deep, slow breaths. As you do, feel the open, spacious sensation in you that has never been changed by the experiences of your life. It was there when you walked into school for the first time, and it was exactly the same the day you left. This is your essence—who you truly are.
Purchase "A Year of Living Consciously" by clicking the cover below: