A CONSCIOUS LIVING PRACTICE FOR TODAY – MARCH 22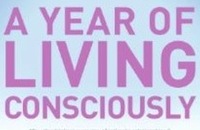 Character building begins in our infancy, and continues until death. — Eleanor Roosevelt
AUTONOMY
At the root of your beginning on this journey were twin needs: the need for unity, or connectedness with others, and the need for autonomy, or space apart from others. These are both natural, normal human needs. Why, then, are both relationship and autonomy so difficult to partake of for so many people? Let's look at autonomy first. As anyone who has spent time around a toddler knows, the stirrings toward autonomy are powerful indeed, encouraging a helpless, dependent child to try to separate from the very people who support him and give him sustenance. The human heart knows, however, that separateness is essential to psychic survival, even at the youngest age. Most of you have been wounded—many times, perhaps—in your attempts at individuation, first from your parents and then, as you grew older, from lovers. And yet you retain and even continue to fight for the sanctity of your separate self.
A CONSCIOUS LIVING PRACTICE FOR TODAY – MARCH 22
Think back to your adolescence and try to recall a conflict that you had with your mother or father. The details are not important. All that is important for now is remembering the feelings you had at the time.
The act of withholding any aspect of yourself is fatal to a co-committed relationship.
Purchase "A Year of Living Consciously" by clicking the cover below: