A CONSCIOUS LIVING PRACTICE FOR TODAY – MARCH 25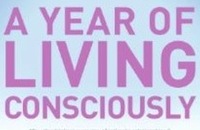 Let there be spaces in your togetherness and let the winds of the heavens dance between you. — Kahlil Gibran
WHEN BEING AND DOING MERGE
What follows the often blissful early stages of relationship? Again, you can look toward your earliest experiences to find the answer. You simply exist, and then you begin to turn outward, to react to the world around you. Now you begin to merge the two in a significant way: you bring forth experience and feeling that is lodged in your earliest memories of being (anger, comfort, despair, and helplessness, to name a few) and merge it with your relationship with another; these can come flooding into the new and untested relationship. You have probably had the experience of looking upon your new partner and saying, "You've changed!" Maybe it happened sooner, perhaps later, but I'm willing to venture that it happened. And when these previously hidden aspects of yourself emerge, it seems blatantly obvious that they do so because of the person with whom you are in relationship.
A CONSCIOUS LIVING PRACTICE FOR TODAY – MARCH 25
Give yourself quiet and peace for this exercise. Breathe slowly and deeply and let yourself remember your fears, as a child, of being abandoned. Perhaps you will remember a time when you were out in public with a parent and became separated, or perhaps you will remember a more permanent separation, if a parent left. Breathing deeply, let yourself again experience the fear and despair of the child whose world feels uncertain and overwhelming. Do not judge this child; love this child. Love your fear; love your despair; love your smallness in the face of such a big world.
When you deny that you are the cause of what happens to you, you tend to project it outside, on partners, bosses, the world itself. Unconscious loving thrives on victimhood.
Purchase "A Year of Living Consciously" by clicking the cover below: