A CONSCIOUS LIVING PRACTICE FOR TODAY – MARCH 26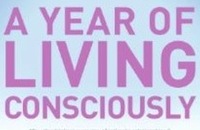 Understand yourself, and you will understand everything. — Shunryu Suzuki
REPLICATION AND REPLACEMENT
In your earliest relationships, you mimicked what you knew from your family-of-origin relationships. For some people, that means "replication," wherein you find someone who mirrors a significant other (often a parent) from early life. For others, it means "replacement," wherein you find someone at the opposite end of the spectrum from your early significant other. Many people say, "I looked for someone who was as unlike my mother/father as I could find." Strangely enough, what they ultimately find is that the person is, by paradox, exactly like the person they were trying to avoid replicating. An example: A woman is looking for a man who is completely unlike her cold, distant, disapproving father. Instead, she finds a man who gives love glibly, almost, and who touches everyone frequently and who seems to look upon everyone with approval. Sounds good, right? Ultimately, though, the woman discovers that she feels ignored because the man is so busy spreading his love around indiscriminately; she could be anyone, she feels, and still be loved by this man. His touches mean nothing because they are also indiscriminate, and so she feels untouched. His approval is without basis—everyone is wonderful! What makes her special?
A CONSCIOUS LIVING PRACTICE FOR TODAY – MARCH 26
I commit to knowing about my past patterns in seeking others for relationship.
I commit to looking at my patterns of replicating and replacing in relationship.
I commit to choosing a path that meets my adult needs rather than childhood needs.
I commit to having love and to being responsible for finding and growing that love.
A healthier relationship becomes possible only when both people are willing to base their actions on the knowledge that they are the source of their reality.
Purchase "A Year of Living Consciously" by clicking the cover below: