A CONSCIOUS LIVING PRACTICE FOR TODAY – MARCH 28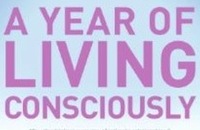 No pleasure is comparable to the standing upon the vantage-ground of truth.
— Francis Bacon
TRYING ON THE TRUTH
It is somewhat simpler to think of yourself as a person who embraces self-knowledge than it is to practice the art of complete honesty. You start with yourself before you begin with others, just as you might first try on a new expression or a daring piece of clothing in privacy; you take the tentative first steps toward telling the complete truth in the privacy of your heart. This is not easy; you are often adept at hiding, at subterfuge, even with yourself. Perhaps especially with yourself.
Be gentle with yourself when you first try on the truth. Don't force yourself into things that don't yet fit, but don't drape yourself with things that are too large for you, either. Neither will serve you. Instead, breathe in patience and self-love as you allow yourself to gradually come to know what is true—and what is not—for you and of you and in you.
A CONSCIOUS LIVING PRACTICE FOR TODAY – MARCH 28
Recall a time when you said something, as a child, that resulted in negative responses from adults around you. This may be a memory that you have only through family lore, but put yourself into the memory and search for these answers:
In my memory, I said _____.
This must have made me feel _____.
Before I tell a difficult truth now, I feel _____.
Purchase "A Year of Living Consciously" by clicking the cover below: