A CONSCIOUS LIVING PRACTICE FOR TODAY – MARCH 29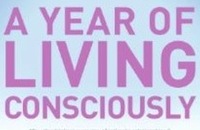 Reason is not measured by size or height, but by principle. — Epictetus
BECOMING A PRODUCER AND A DISTRIBUTOR
Many of you keep yourself trapped in a cycle of negativity by approaching life with a "What's in it for me?" mentality. This way of looking at the world puts you in a consumer mode that, paradoxically, guarantees that you will always experience a lack. In other words, in love as well as in money, the urge to get what you can dooms you to scarcity, because it presumes you don't have enough. People have turned their lives around in an eyeblink by realizing that they can produce love rather than demand it from others.
In therapy, a woman was complaining that her husband didn't give her the love and attention she craved. "That may be true," I said, "but let's start by focusing on the way you pay attention to you. When's the last time you sat still for a minute and paid loving attention to yourself?" She admitted she had never done it for even a second. "Then do it now," I said. We sat together for a silent minute, simply paying loving attention to ourselves. This minute stretched on to another and another. Finally she opened her eyes and smiled. "I see what you mean. There wasn't any room for him to pay me the kind of attention I wanted." She had just discovered the power of taking over the producer role rather than staying locked in the consumer mode.
A CONSCIOUS LIVING PRACTICE FOR TODAY – MARCH 29
Take a few breaths—slow, deep breaths. As you breathe in, feel yourself connecting to the source of all energy. As you breathe out, feel yourself contributing to abundance in the world. Breathing in…celebrating your connection to the source…. Breathing out…celebrating your contribution to life. Pause several times during the day to enjoy this type of breathing.
Purchase "A Year of Living Consciously" by clicking the cover below: